By Stéphane Goldstein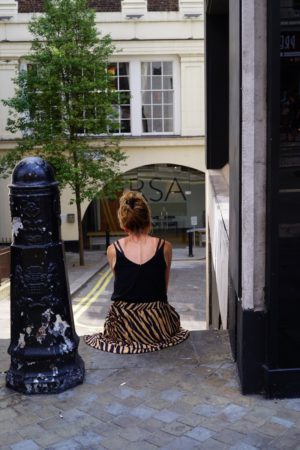 The MisinfoCon roadshow rolled into London on 24 October, with a packed, day-long event at the RSA, in London. For those not in the know, MisinfoCon is a "global movement focused on building solutions to online trust, verification, fact checking, and reader experience in the interest of addressing misinformation in all of its forms". Misinformation is the name of the game.
Such events are both depressing and uplifting. Depressing, because they underline the frightening extent of what, to my mind, is a global emergency: the exponential proliferation of online misinformation, with its capacity undermine social trust and the very fabric of societies. Uplifting, because MisinfoCon is one example of the many initiatives, all over the world, that encourage, promote, foster and advocate for imaginative solutions to help address this emergency. In order to convey at least a cautiously optimistic message, I'll dwell on the uplifting bits.
Firstly, my sense was that the mood of the conference was, perhaps not totally optimistic, but at least hopeful. The event showcased a multitude of initiatives, in academia, civil society and beyond, which in their respective ways are working to offer suggestions and solutions. Some of these are the product of scholarly endeavour, others take the form of practical tools deployed in real-life situations, while others reflect activities of a more broadly political nature. But all of them demonstrate a real and often enthusiastic willingness to confront misinformation.
Secondly, and in my view most importantly, MisinfoCon brings together many different perspectives and professional backgrounds, and demonstrates in a very lively way that there is no single path and no magic bullet to address the challenge of misinformation. The expertise and the experience that are brought to bear can come from varied domains such as technology, AI, law, journalism, psychology, education (which is where information, digital and media literacy comes in), public health, politics… And all have their necessary place in this endeavour. The trick is to ensure that these perspectives talk to each other, learn from each other and that mechanisms evolve – nationally, internationally – to allow for joined-up thinking and offer a measure of coordination.
I won't make an exhaustive list of the projects and initiatives that I encountered on the day, but here are a few that caught my attention – and that, I hope, illustrate the sort of variety that I've just described (in no particular order):
With apologies to the many more initiatives that I didn't cite…
Photo: outside the RSA, The Strand, London – © Stéphane Goldstein